The Australia Council Visual Arts Craft Board Project Grant 1988
The Queensland Premier's 1990 Arts Encouragement Award
Readers Digest Cover Australia & New Zealand October issue 1992
James Cook University Australian Postgraduate Research Scholarship 1996-98
Appointment to the The Queensland Arts Office Cultural Advisory Council to the Minister 1997-98
Doctorate of Philosophy Degree JCU awarded 2000
Arthur Boyd Bundanon Trust Artist in Residence 2000
Beijing China Art Residency Red Gate Gallery 2007
Olympic fine art exhibition 2008 Forbidden City Beijing China, Gold Medal and catalogue.
Solo Exhibition Australian Landscapes State Art Museum Tomsk Siberia Russia 2008
opened by Alan Carpenter MLA Premier Western Australia, five exhibitions in surrounding areas.
Opened Sylvia Ditchburn Fine Art Galler, Shop 7 Metro Quays, 86 Ogden St Townsville 4810, opened in 2008.
Cultural Exchange,sister city, Foshan, China, 2010, exhibition 'Glimpse of China: Townsville Artists celebrate Foshan Autumn Festival', Perc Tucker Gallery, Townsville 2011
Townsville City Council Art Awards 2011; Visual Arts Individual
Represented by Agora Gallery, Chelsea, NYC. Exhibition 5/2013 out from Down Under and Beyond: Fine Art from Australia and New Zealand.
Townsville Business Women of the Year Awards: 1995, 1996, 2000, 2001, 2002, 2003, 2004, 2005, 2006, 2007, 2008
Cyclone Larry Appeal auction 2006
Australian Festival of Chamber Music Townsville: 2005
Collinsville & Scottville Community Preschool &Kindergarten Assoc: 2003
Queensland Cancer Fund Relay for Life: 2004
Unifem, SITB, ZONTA Breakfast: 2004, 2008, 2009, 2010, 2011, 2012, 2013.
Music Squad Pimlico State High School Townsville: 2005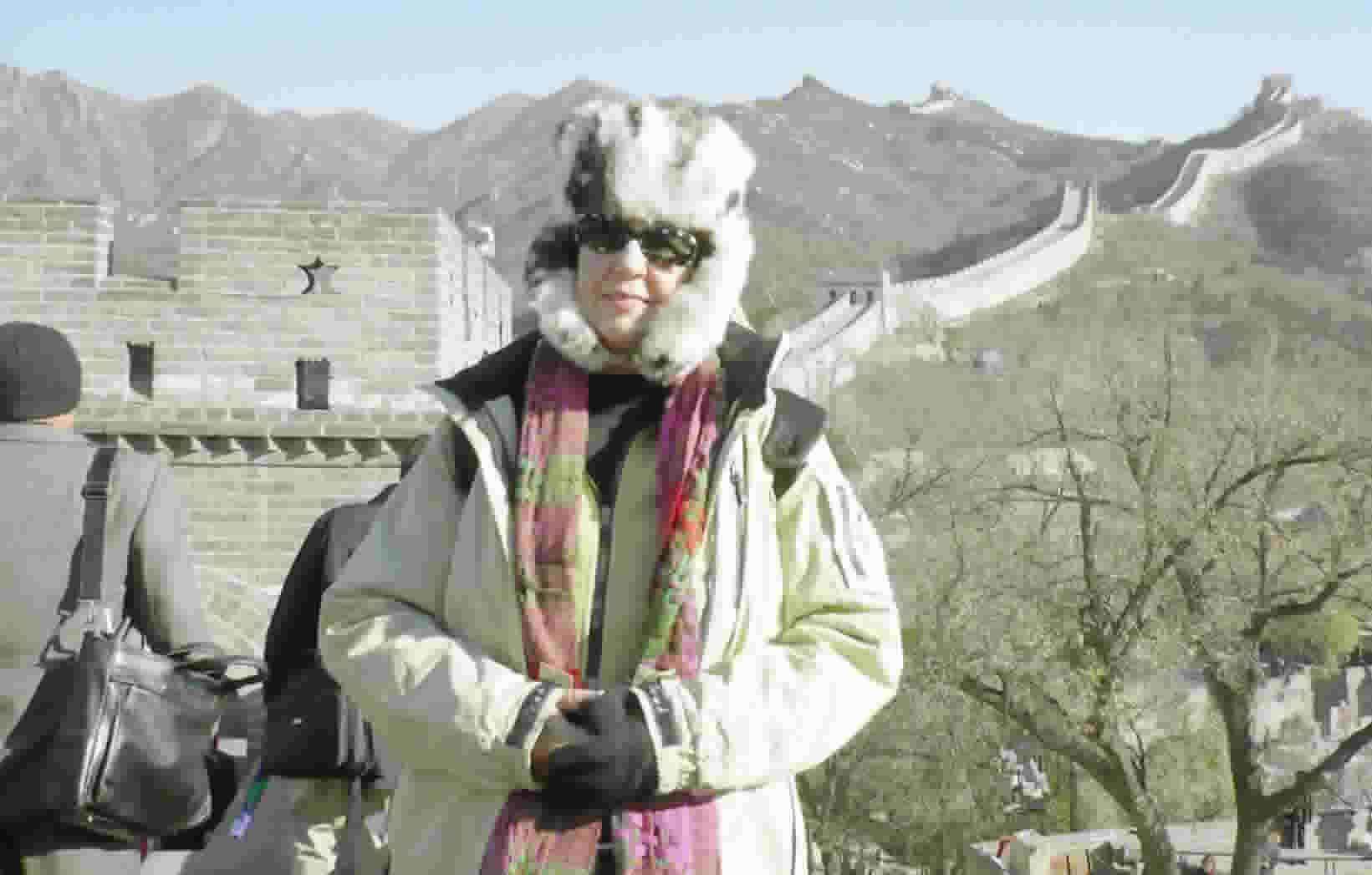 A one month (Nov 2007) Art Residency with Red Gate Gallery in Beijing China was not long enough.  An amazing country with a rich cultural heritage and a vibrant contemporary art scene.  So many artists and galleries. A visual feast.  Quite a few Australian artists on the Red Gate program.  Also artists from USA and Holland.  A wonderful opportunity to share ideas.  After visiting the heritage sites of the Great Wall, Longqing Gorge, Summer Palace, Forbidden City, Tian'an Men Square and the Temple of Heaven I settled down to create some paintings.  As it was November and the Autumn season all the yellow/golden leaves were fallling I based my concept around the "Time of Falling Leaves."  One work however focused on the colours of downtown Beijing with the chaos of the city and the advertising colours of reds, yellows and oranges etc.
After an 'open studio' showing with all the other Red Gate artists two of my works - Downtown Beijing and Time of Falling Leaves were chosen by Li Gang for the December group show at Pickle Art "Individual Format".  I was later invited to show my work at the Olympic Fine Art Exhibition 2008, Forbidden City, Beijing, for which I received a Gold Medal and catalogue.
Now I didn't tell you about the great shopping, food, friendly folk, SMOG, traffic, markets, Terracotta Warriors ...............  When are you going to China?